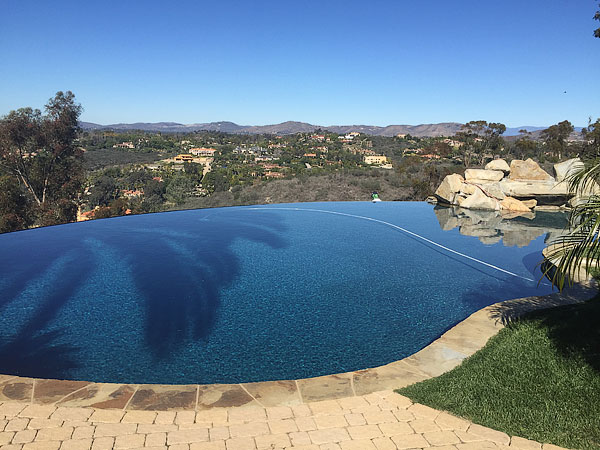 Now is the best time of to pursue that long dream of owning a new in-ground pool. Since building a pool is a major decision, it would be best to consider these things before you embark on owning one.
Your Budget
In-ground pools with an average size and minimal features typically costs $20,000.00 to build. The more elaborate the design, the more expensive it is for the soon-to-be pool owner. This means that you have to consider the building materials and all the special features you want incorporated into the design. Complex designs range from $30,000.00 to $80,000.00 or more.
Your Yard
What pool shape suits your yard? It is all up to the owner to determine whether to use or not to use the whole yard for the pool. Some would opt to cover the whole yard with the pool and patio while other would choose to retain grass in the landscape. An important consideration, as well, is the yard's slope, type of soil, and the yard's accessibility to construction equipment. Complex conditions can add up to higher pool construction costs.
Your Contractor and the Time Frame
Choosing a contractor can be difficult. The key is to get referrals from friends and neighbors. Meet with at least 3 contractors and pick out one that you can work well with. When choosing a contractor, make sure that you've thoroughly checked the following:
Length of experience in pool construction
Bond and Insurance
License
Portfolio (It would be best to personally visit one or two of their finished projects.)
In-house staff (Are they sub-contracting their services or do they do it in-house?)
Fee and the corresponding scope of service
Construction time frame
Depending on the complexity of the design and the work to be handled, a new pool construction takes 6-12 weeks to complete. Equally important to consider are the zoning restrictions and insurance. Get advice from an insurance agent about pool insurance. A knowledgeable and experienced pool contractor can give you the most up to date zoning and building restrictions about pools and spas in your area.
If you need help putting these all together so you can have that dream pool in time for summer, give us a call or you can email us your questions by filling out our contact form. We have been building, remodeling, repairing pools and spas for 15 years; countless clients in San Diego and surrounding areas.